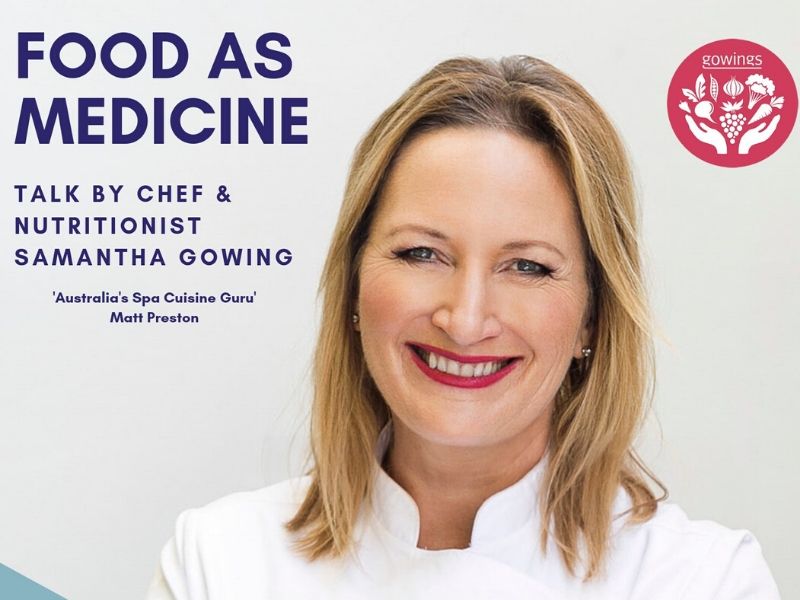 08 May

Food As Medicine Talk with Samantha Gowing
The inspirational and experienced nutritionist and chef Samantha Gowing from Food Health Wealth is coming to Melbourne to share her wisdom on good, healthy food.
Food As Medicine Talk
Please join us for (herbal) morning tea when Sam comes to Natural Wellness Albert Park to give a one hour talk on how food is medicine and discover how to eat to:
– Improve your gut health
– Boost your energy
– Strengthen your immune system
– Reduce inflammation
When: Friday 17 May
Time: 9am-10am
Cost:  $20 (includes gift bag)
Nutritional Consultations
Sam Gowing will also be available for one hour personalised nutritional consultations on Friday 17th of May.
Time: 10am-3pm
Cost: $150 (60mins)
BOOKINGS ESSENTIAL FOR BOTH TALK AND CONSULTATIONS.
More information on Sam's Master Cooking Classes and events can be found here